Mango Drink Mix | Premium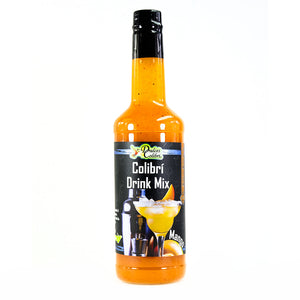 Size: 750 ml

PREMIUM QUALITY
     Like all our other products, our Colibri Drink Mixes are made with top quality ingredients that can be tasted from the very first sip. Perfect for cocktails and mocktails!
INTENSE FLAVOR
     Because our Colibri Drink Mixes have an intense flavor, there is no need to use a lot of it to make your favorite drink taste even better.
SUGGESTED USE
     Add a shot (1.5 fl oz.) of Colibri Michelada Mix to your favorite beer. Adjust quantity according to your taste. Pair it up with our Rim Pastes & Premium Colibri Spice Blend for the best results.
    Shooters: Mix a shot (1.5 fl oz.) of our drink mixes with one shot of Tequila, Vodka, or the alcohol beverage of your choice. Reduces the hard alcohol flavor and adds a tropical touch.